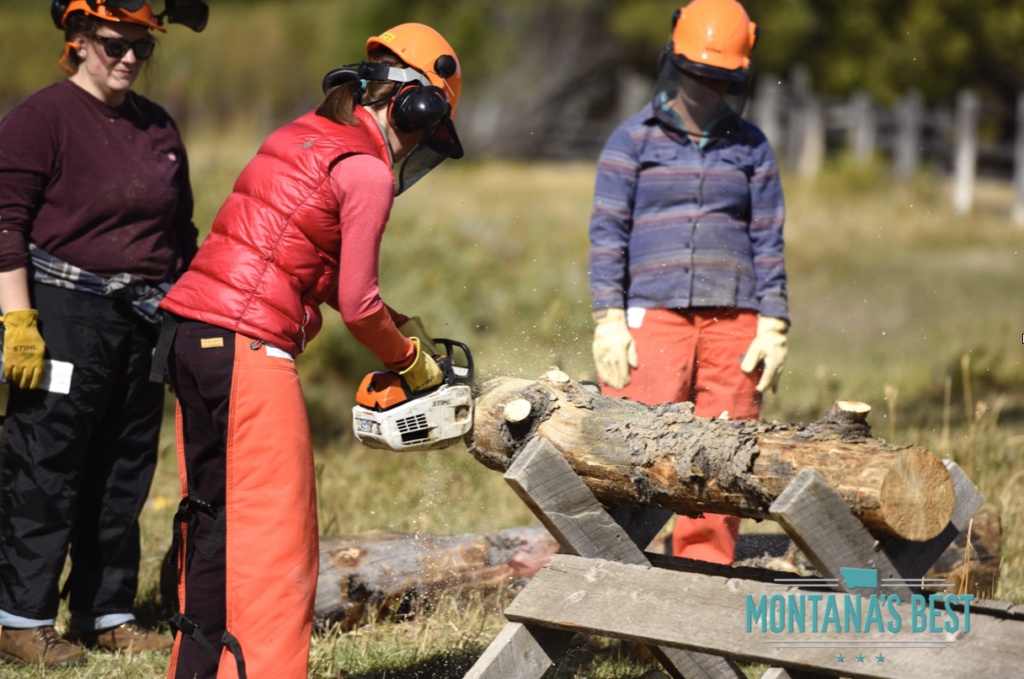 Montana's Best, Julie Mac, catches up with the Red Ants Pants Foundation in White Sulfur Springs, Montana where she attends one of their timber skills courses. Chainsaw 101 Workshop is designed for beginners to learn the safety, use, and maintenance of a chainsaw. They have teamed up with the likes of STIHL to have the proper equipment and safety materials on hand. Sarah Calhoun, founder of the Red Ants Pants Foundation, believes it's important to maintain rural traditional work skills and not to treat it as something of the past. Montana is full of all sorts of property. Some of it is wide open spaces and knowing how to run a chainsaw can be a weekly or seasonal demand in maintaining ones land. For others, having the skills and building the confidence to run a chainsaw for simply cutting firewood for a wood stove or clearing up some brush in the back yard is huge for one's self-esteem.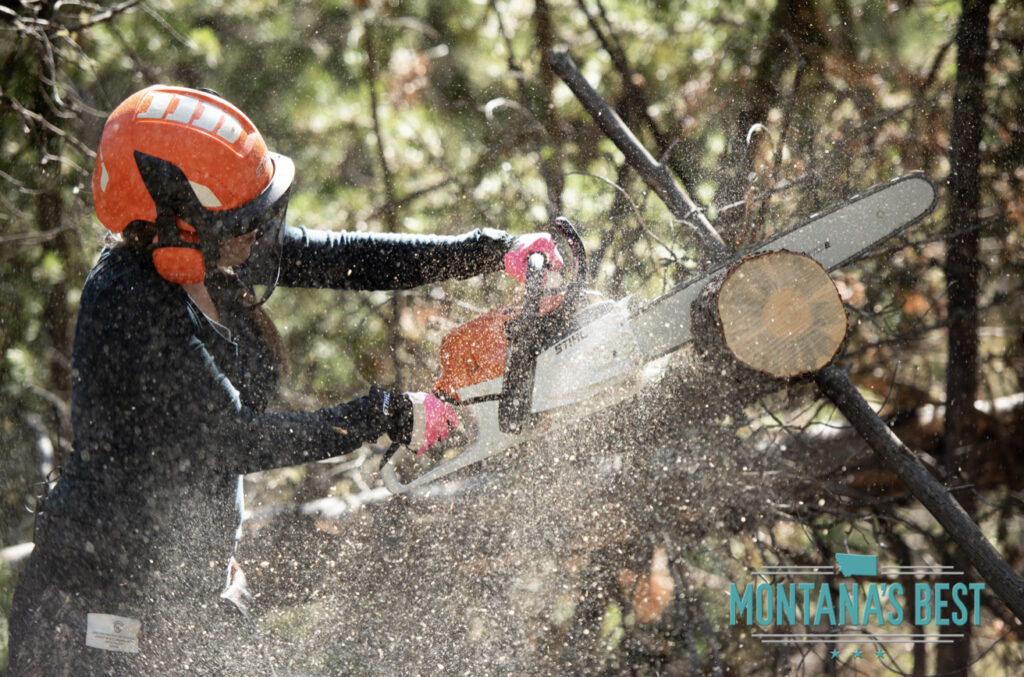 Following the foundations mission to develop and expand leadership roles for women, the workshop is lead by women for women. Many of the instructors have a background or experience with wildland fire fighting, hotshot crews conservation of public lands, or just being a professional at running a chainsaw in their profession. The reality is there aren't a lot of women running chainsaws so a class like this is great in taking the fear or concern out of it when it comes to operating a chainsaw. The space created allows attendees to ask the questions they desire to and for instructors to lead with knowledge and tactile instruction. To find our more information about Chainsaw 101 Workshop be sure to visit www.redantspantsfoundation.org.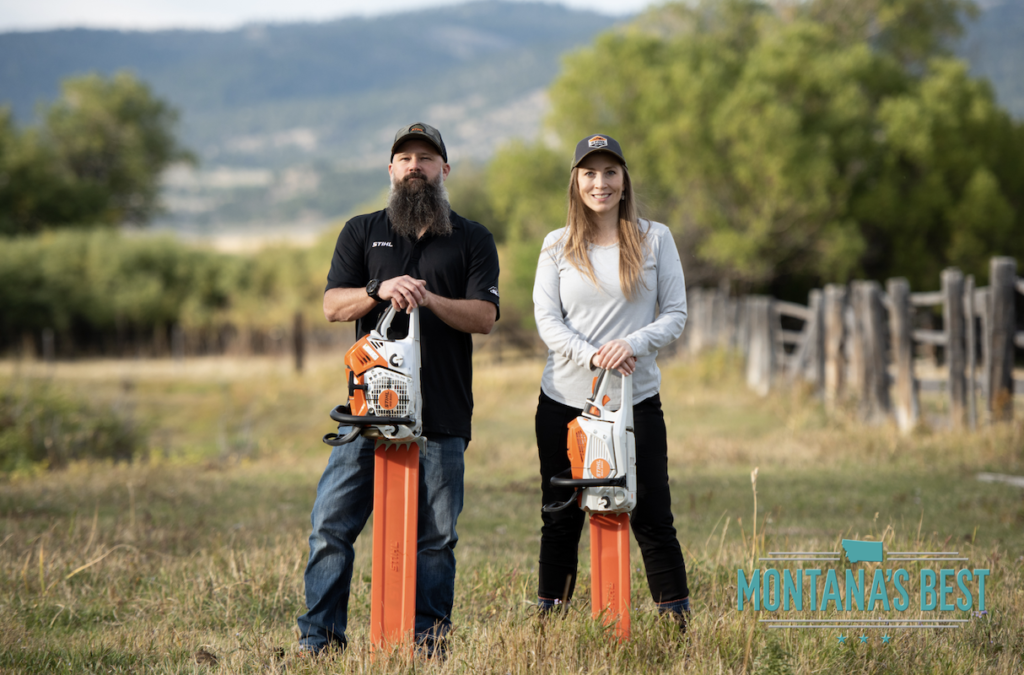 A big thank you goes out to Intermountain STIHL and STIHL for teaming up with us on this episode. Once again THANK YOU for stopping on by and be sure to subscribe to our YouTube Channel so you can stay updated on all of the newest and latest episodes.
For more information about Montana's Best visit: www.MontanasBestTV.com
Facebook: @montanasbesttv
Instagram: @MontanasBestTV
Twitter: @MontanasBestTV
Tik Tok: @MontanasBestTV
All Copyrights belong to JMac Productions and Things To Do Media